"I can't change the wind, but I can reset the sails".
Under this motto we have adapted our production and our online store to the circumstances within 3 days. From acrylic we have previously made trophies and signs, and then spit protection for our health. Where before we embroidered polo shirts and T-shirts, we then embroidered face masks. In our UV printer, we previously printed construction boards, meter sticks, lighters, etc. then we printed face signs.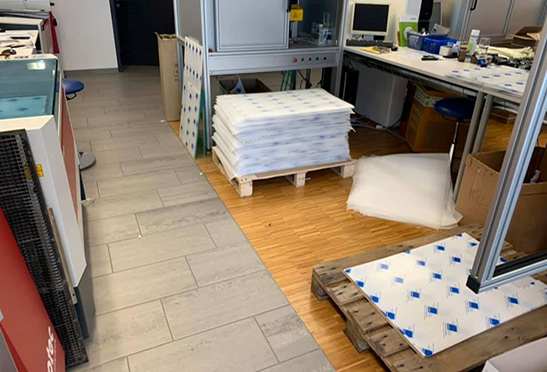 Acrylic boards in preparation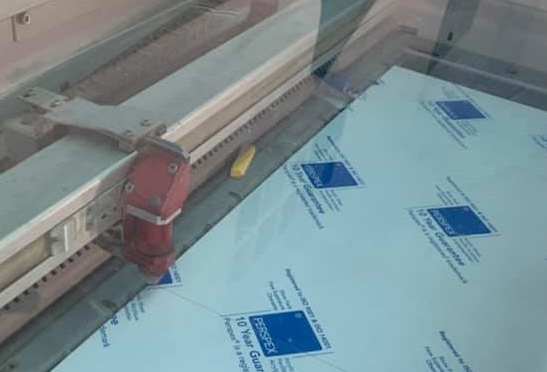 Laser cutting of the acrylic panels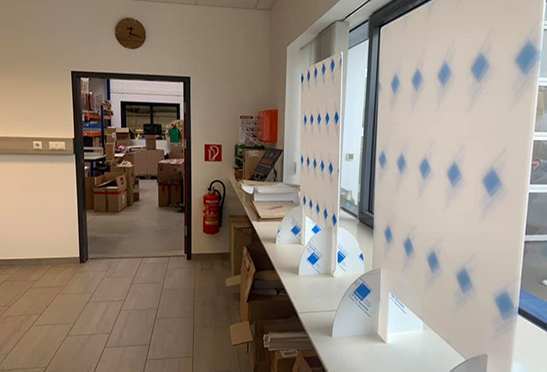 Finished spit protection walls
You can find the entire Covid online range in our online store werbemittel.at.
Quality was also enormously important to us during this time and we offered only certified products from the very beginning – this paid off and we were able to help more and more companies reopen with protective products. From a disinfection stand to a new disinfectant – more on that soon – to face plates and distance stickers MADE IN AUSTRIA, you can get it all at ebets®.
However, we were not spared the dramatic slump in sales and had to go on short-time working. This will end in September and it looks good that we will be able to keep all employees – that was and is our goal.
THANK YOU at this point to all our customers, suppliers, partners and employees for the enormous cohesion. We already have aggressive plans for the fall and will continue to expand our brand in the market – stay curious.