Day of IDEAS surprised with many interesting insights and product news
With the support of a large number of our suppliers, we put everything related to marketing and advertising on display for our visitors at the IDEAS Day on September 30, 2021. Desks, meeting rooms and parts of the production rooms were unceremoniously converted into informative exhibition stands and so visitors were able to find out about both tried-and-tested promotional products and the latest trends in advertising and marketing.
At the same time, it was possible to gain insight into the diverse production techniques for advertising applications by ebets. Thus, children's shirts were printed with funny sayings or motifs. The logo embroidery on knitted caps could be examined. Drinking glasses and pens were laser engraved with individual customer names upon request. The production of stickers – from printing, plotting to weeding the stickers, could be witnessed, as well as the application of doming resin for the popular Visdome 3D stickers. Interested customers even lent a hand themselves and produced their own doming stickers.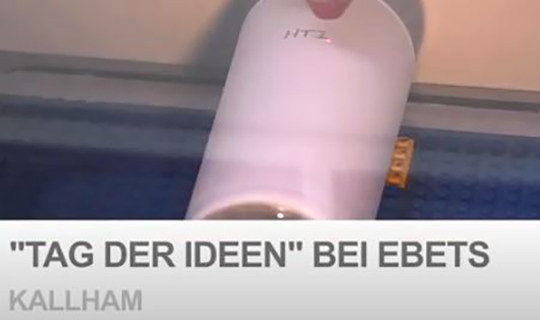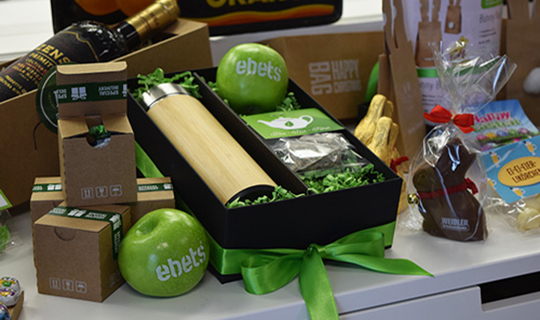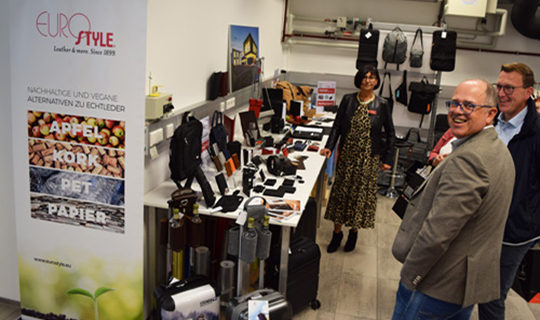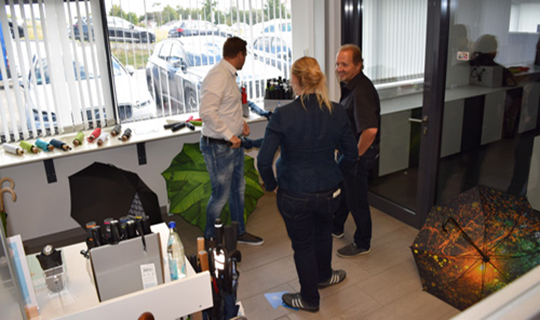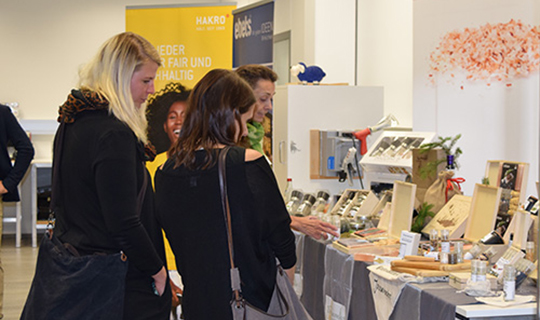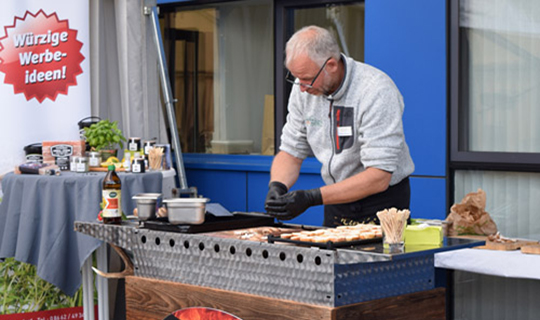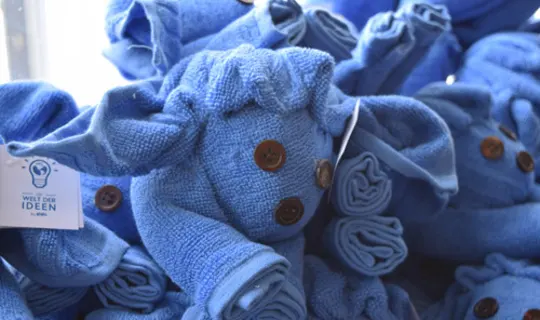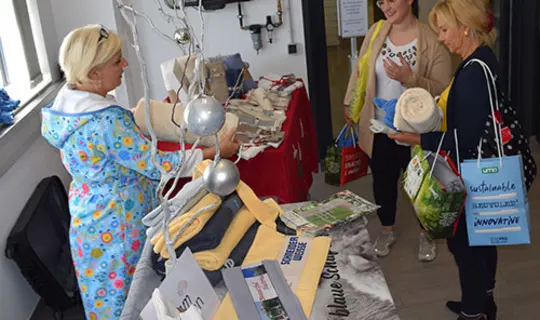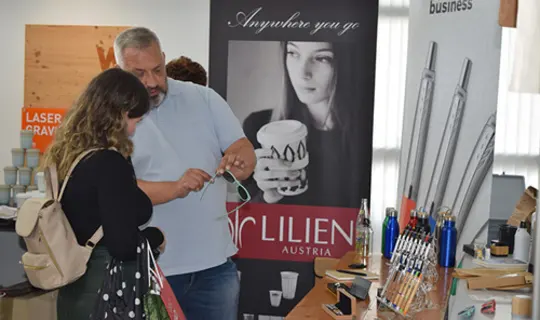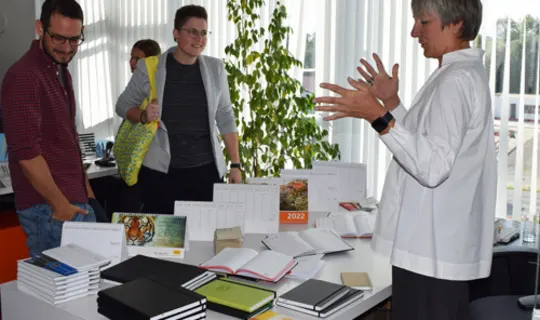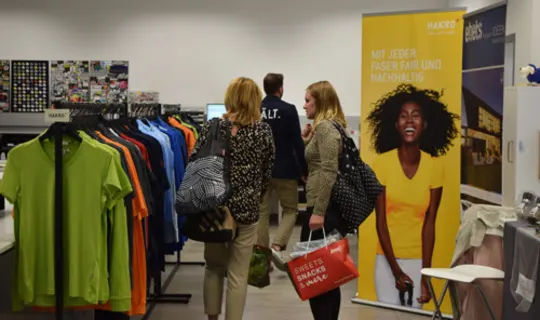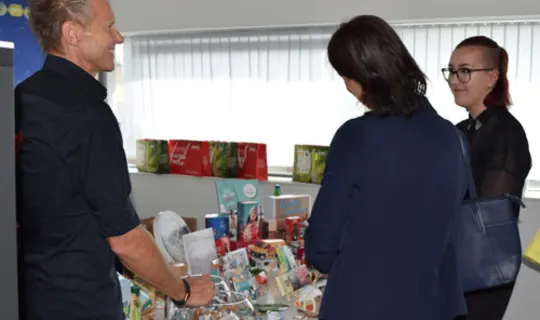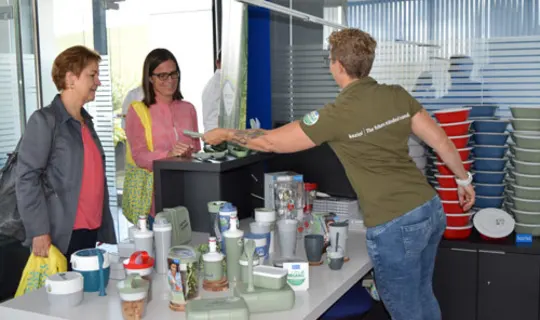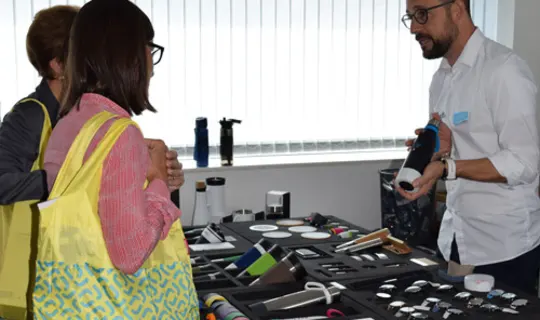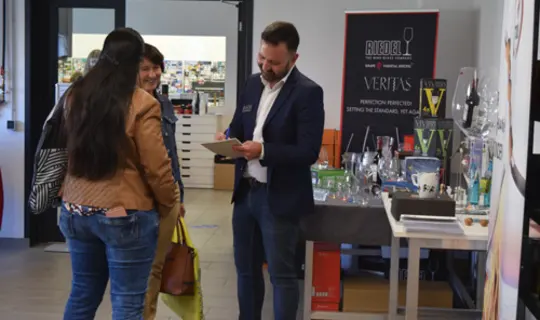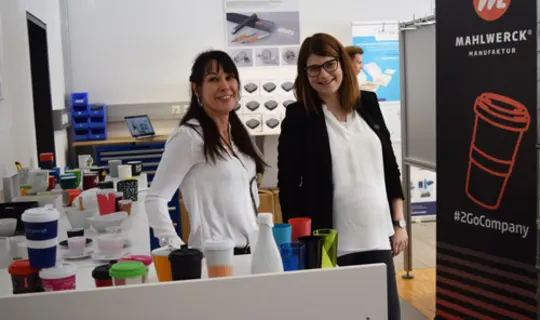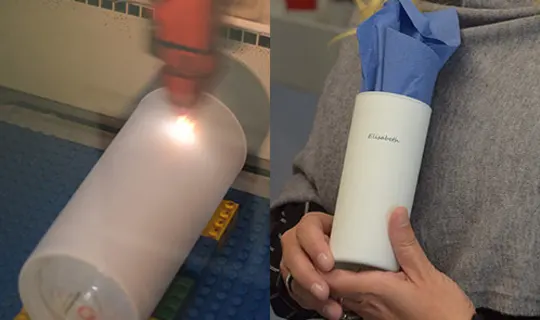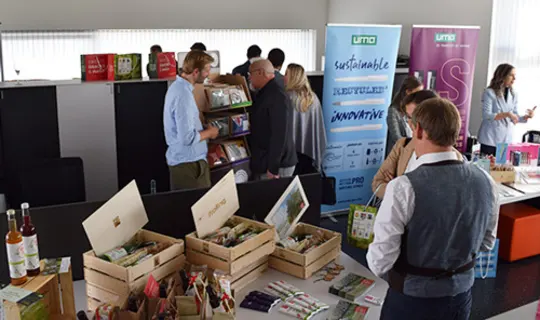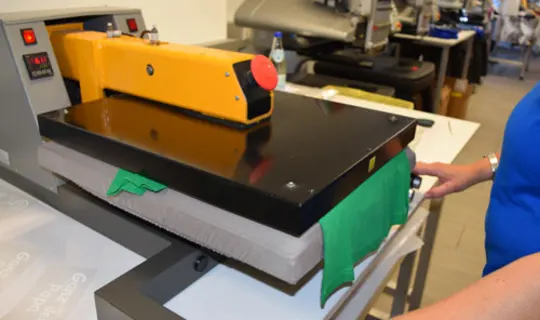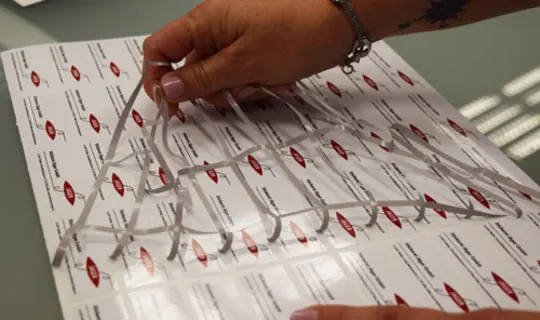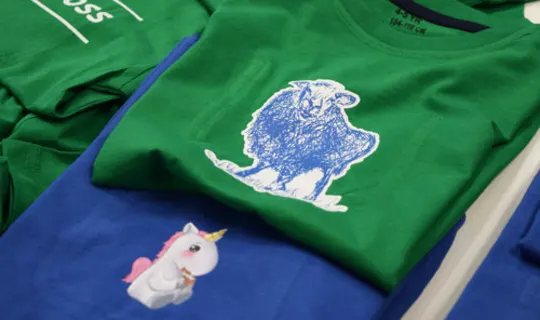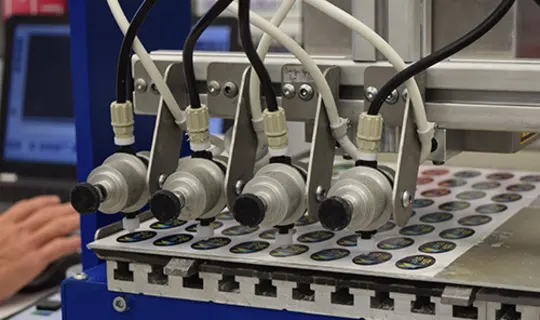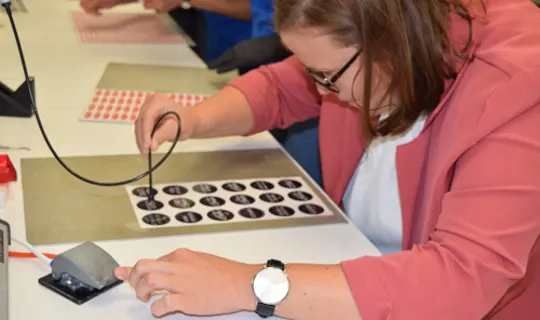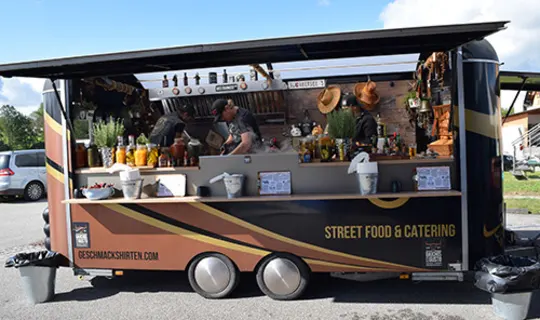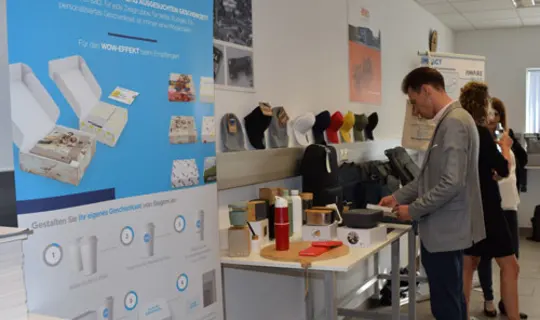 For refreshment, small salty and sweet snacks in between, samples of the Saltini show cooking and delicious burger creations of the "Gauchos" spoiled all visitors.
The press was also present with the regional TV station HT1. Here you can watch the video report about the "Day of IDEAS by ebets".
We were very pleased with the many positive feedbacks. We would like to thank the numerous visitors and are already looking forward to the next IDEAS day.