Promotional items off the shelf and proven promotional gifts
You are looking for regional advertising material – on werbemittel.at you can configure the desired product including advertising and also order immediately with your logo or design. In ebets promotional products store you will find ideas for both unusual and creative as well as for tried and tested promotional gifts, giveaways and giveaways. Let us advise you on the type of advertising application that best suits your chosen promotional gift and the intended use.
Promotional items starting packages up to the complete equipment
We specialize in promotional affixing for promotional products and can provide individually finished promotional products due to our own production in the field of printing, engraving and embroidery.
Upon request, we also produce off-the-peg promotional items. Advertising materials or special designs tailored to your needs and developed especially for you can be realized at any time. We incorporate your company values and the respective target group to be addressed and support you with our know-how in business and advertising psychology in order to create the perfect marketing tools together with you.
From attractively priced product sets for startups, jackets, pens and bags for smaller companies, to complete equipment with advertising materials for large companies, industrial companies or for the catering industry, you can get everything from a single source from us.
We give promotional products IDEAS reality
See here practical examples of how we have turned IDEAS into promotional items for our customers.
Ballpoint pens, calendars, drinking bottles, confectionery, as well as mugs and bags are only a small excerpt of refined promotional products.
We set the scene for your logo or design using laser engraving or digital printing. We can produce your logo as a 3D sticker on request, giving the design a 3D feel that stands out.
Advertising material: clothing and textiles
There are numerous ways to design advertising. However, it can be difficult to create effective advertising because many people find it distracting, especially in the digital world.
An alternative to this is textile advertising, as found on T-shirts with printing, sweaters, shirts with embroidery and other garments. Here the logo, the name or the desired design of the advertising company is printed or embroidered on the clothing. This type of advertising is unobtrusive and cannot simply be hidden.
NFC promotional products offer endless possibilities
We combine the haptic world with the digital world and have specializes in making promotional products intelligent. With NFC promotional items you offer your customer or employee besides the practical benefit of the promotional item itself, also a digital added value which can be accessed by means of the integrated NFC chip.
Companies can easily change current product information, contact data, your company profile, folders for download, videos, images and much more centrally and these are immediately updated on all NFC advertising media. And the best thing is – afterwards you can evaluate how often your NFC giveaway was tagged with a smartphone and which information was called up how often.

We can also simply assign the integrated NFC chip a link to your existing website or to a product in your store. There are almost no limits to your imagination.
Your contact persons
Send your request directly to the respective contact person or via the contact form to the team.
Of course, we are also happy to receive your call.
We will be happy to advise you – honestly!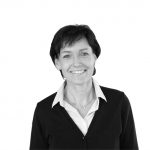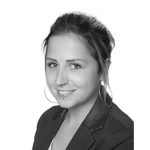 Claudia Reisinger
Customer advisory service