Glass engraving for particularly effective finishes
We at ebets give reality to your IDEAS – that's what our slogan says and we mean it literally. With 20 years of experience in promotional products production, we are absolute experts in laser marking, digital printing, embroidery and glass engraving. The latter is a particularly effective marketing measure that enjoys great popularity.
Reference examples with glass engraving from our production
Our customers who have glasses engraved attach importance to discreet, noble advertising. On drinking glasses and carafes, the engraving comes out very nicely when filled with a colored liquid. On glass trophies, laser engraving has a noble look and, in combination with digital printing or 3D glass engraving, gives the award the finishing touch.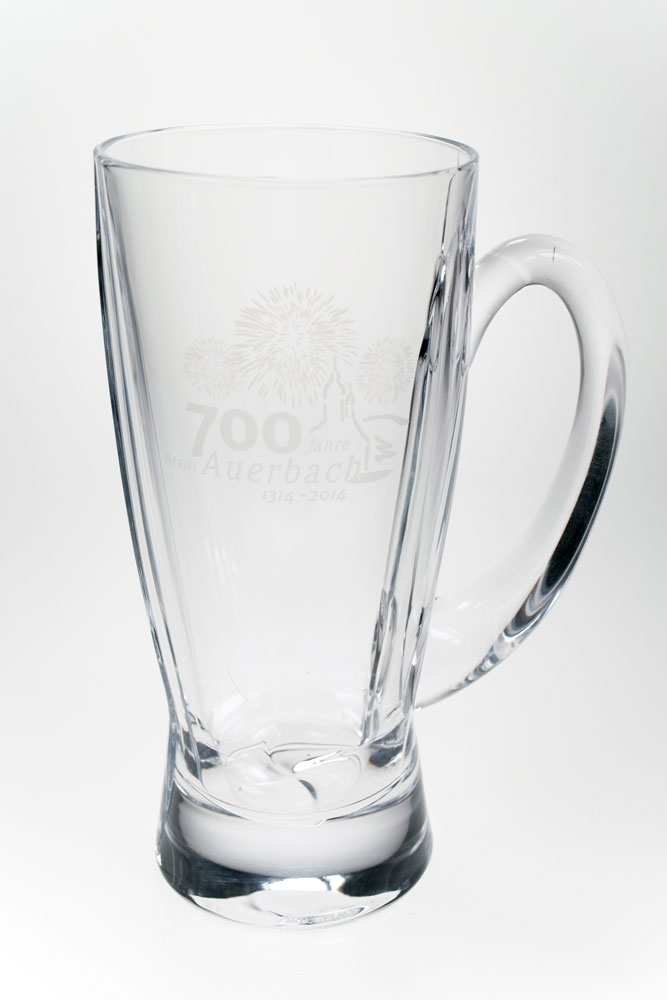 Noble beer glass
with anniversary engraving
City Auerbach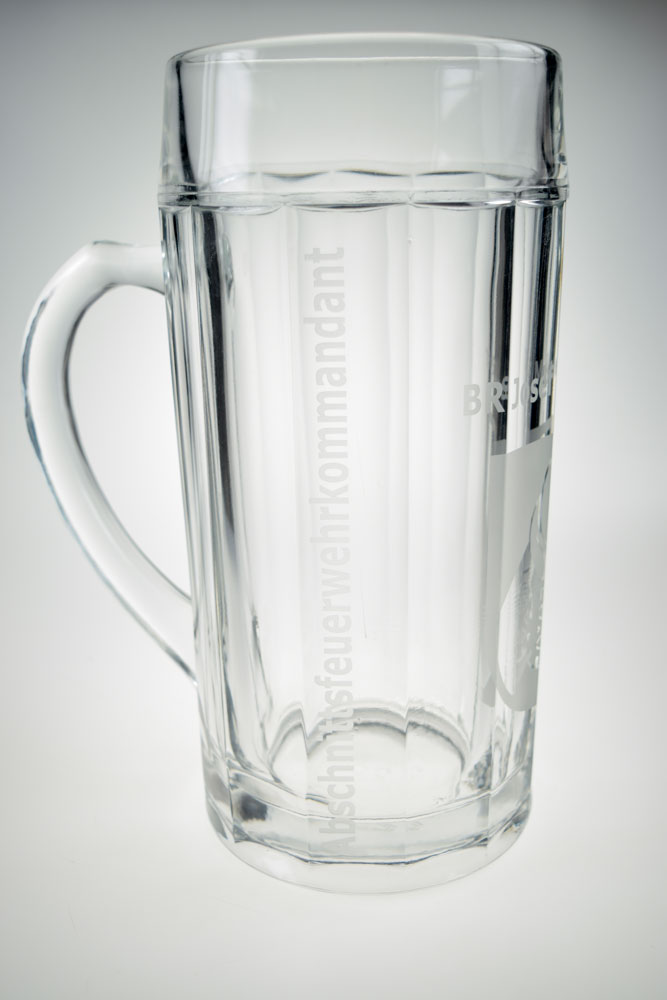 Double liter beer mug
with sandblasting and engraving
Fire department anniversary celebration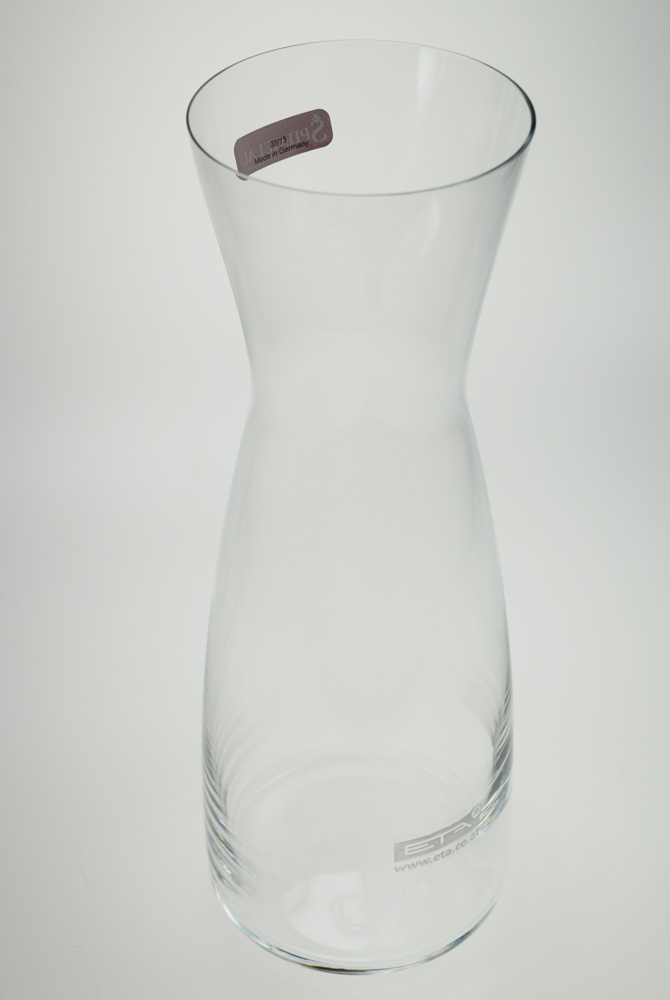 Water set Spiegelau
Carafe with engraved logo
ETA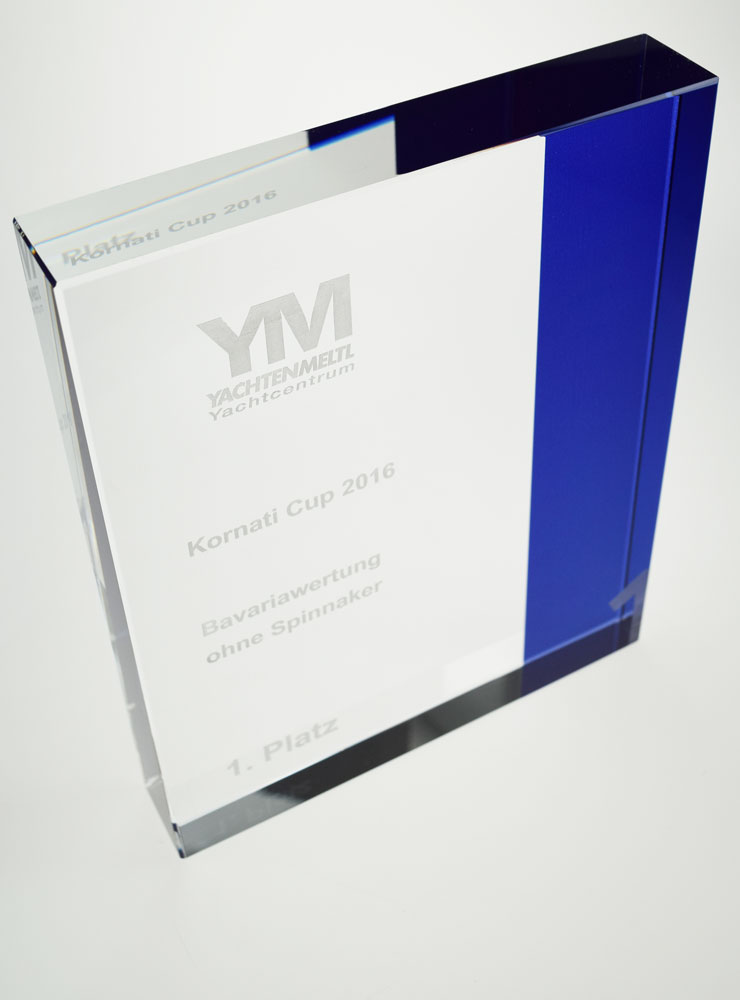 Glass trophy "Noblesse" with special design
Pitter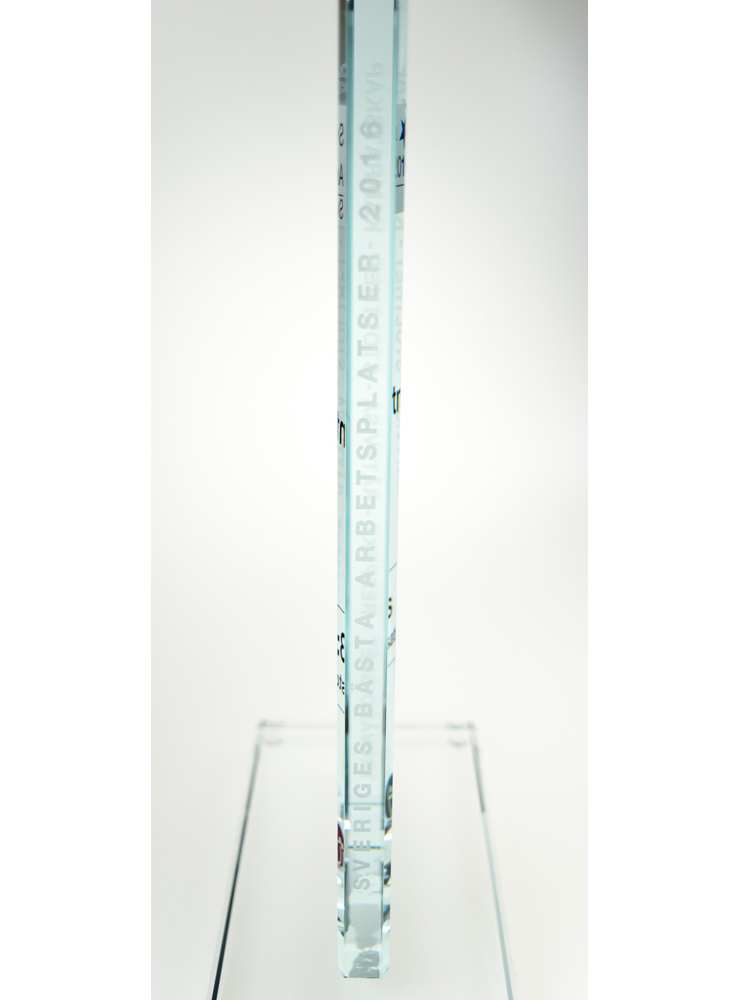 Glass trophy "Champion" with engraving on the side
Great Place to Work – Sweden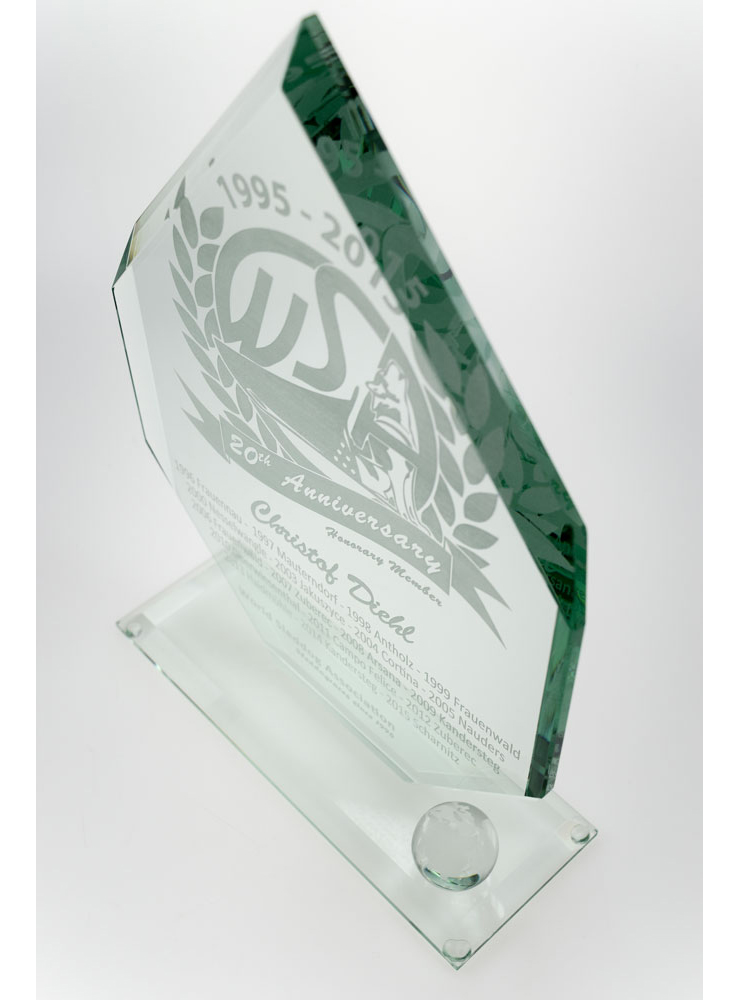 Award made of glass with laser engraving
World Sleddog Association
Three advantages of glass engraving that stand out
1. flexible
Glass engraving can also be realized on rounded glass surfaces.
2. individual
Even individual names on glass trophies or wine glasses are possible.
3. combinable
Through targeted use of laser engraving and UV printing, we create unique effects.
See how we can stage the glass laser engraving for you: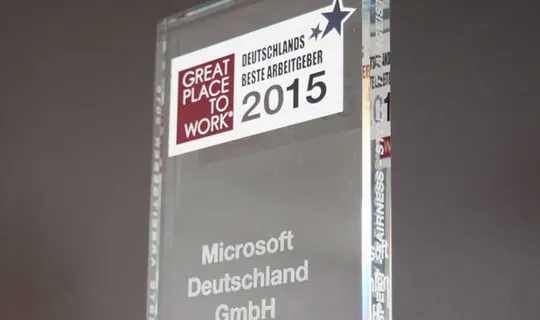 Glass engraving application – glass trophy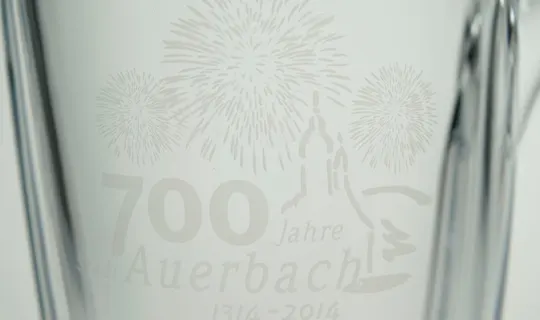 Glass engraving application – anniversary drinking glass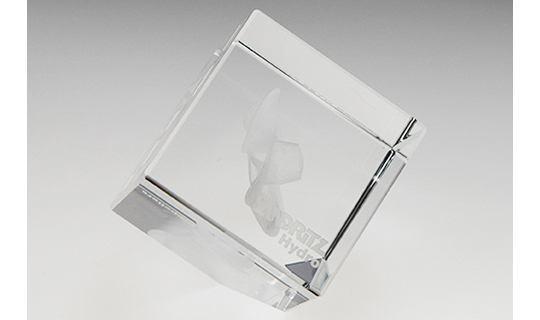 Glass engraving application – glass trophy with 3D engraving
Technical details for engraving on ice
Refine glasses, glass mugs, mirrors or trophies made of glass by means of laser engraving and be amazed by this stylish form of advertising. Technically, glass engraving uses a laser beam, but it cannot engrave in the true sense of the word. Rather, it causes a mark on the surface of the glass.
This happens as follows: When the laser beam hits the glass, the air and water molecules it contains are heated, which in turn causes them to expand. In the process, tiny particles of the surface splinter off, creating the familiar rough, white surface.
What effects can be achieved with laser engraving on glass?
Discreet, milky-white laser marking on glass surfaces (e.g. lettering, individual names, logos, graphics)
Interior 3D engraving of glass objects
Extravagant glass engraving in 3D look
Particularly effective is the glass engraving in 3D optics. This internal engraving can be applied to glass as well as acrylic glass and is mainly used for trophies, dice or pen holders. We at ebets are also happy to take care of the pins inside this holder. So we are also your contact in the matter of ballpoint pen engraving.
In laser internal engraving, the laser beam is focused inside the glass to briefly heat the material to up to 20,000 °C. The laser is then used to engrave the glass. Due to the absorption of the laser beam, the glass is no longer transparent and an opaque or light-scattering area remains after cooling. This creates the three-dimensional effect, which is particularly beautiful in glass blocks and provides a noble design.
What is the maximum size of my logo for engraving?
For flat surfaces, we can produce glass engravings up to a size of approx. 40 cm x 60 cm.
To maintain legibility of lasered lettering on glass, the height of the letters should be at least 5 mm.
For rounded surfaces, the size of the possible glass engraving is based on the thickness of the rounding. Hold a ruler to the curve – the maximum distance between the glass and the ruler must not exceed 2 mm, otherwise the laser engraving will be blurred.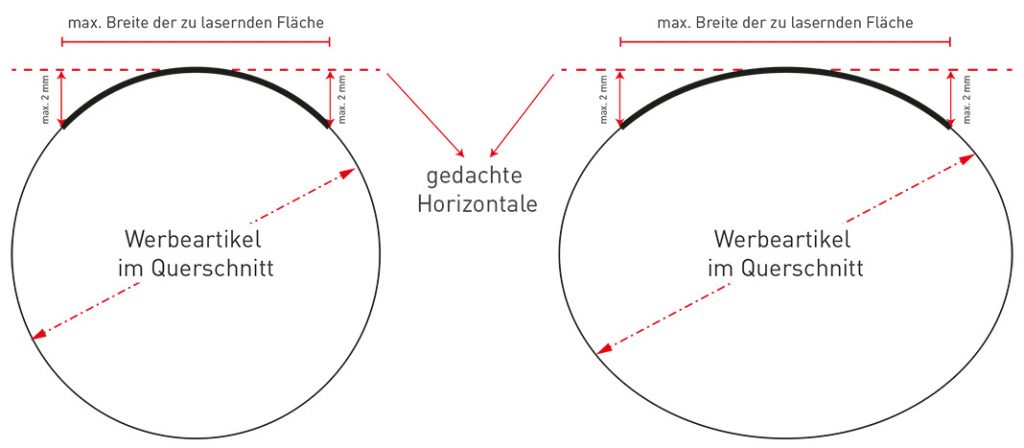 Which glass objects are suitable for engraving on glass?
Glass trophies in a variety of shapes
Glass drinking glasses, wine glasses, beer mugs
Glass decanters & glass vases
Mirror
Glass jewels
Wrist watch glass cover
The engraving suitability of different types of glass can vary greatly, and besides, no two pieces of glass are alike.
Therefore, we recommend having a material test performed in our production in advance to achieve the best possible engraving result.
Can I combine glass engraving and UV printing?
Discreet engravings give the trophies the finishing touch and make them unique. The combinations of engraving and UV printing give them impressive unique pieces.
For detailed questions about glass engraving, just contact us. We will also be happy to advise you on the possible combinations of glass engraving and UV printing. Whatever question you have, feel free to ask us via live contact at the bottom of our website. Here we are always available for you and we are also happy to receive your inquiries and orders by phone.
Laser engraving is also used on products made of
Your contact persons
Use our contact form or send your request directly to the respective contact person. Or just give us a call.
We will be happy to advise you – honestly!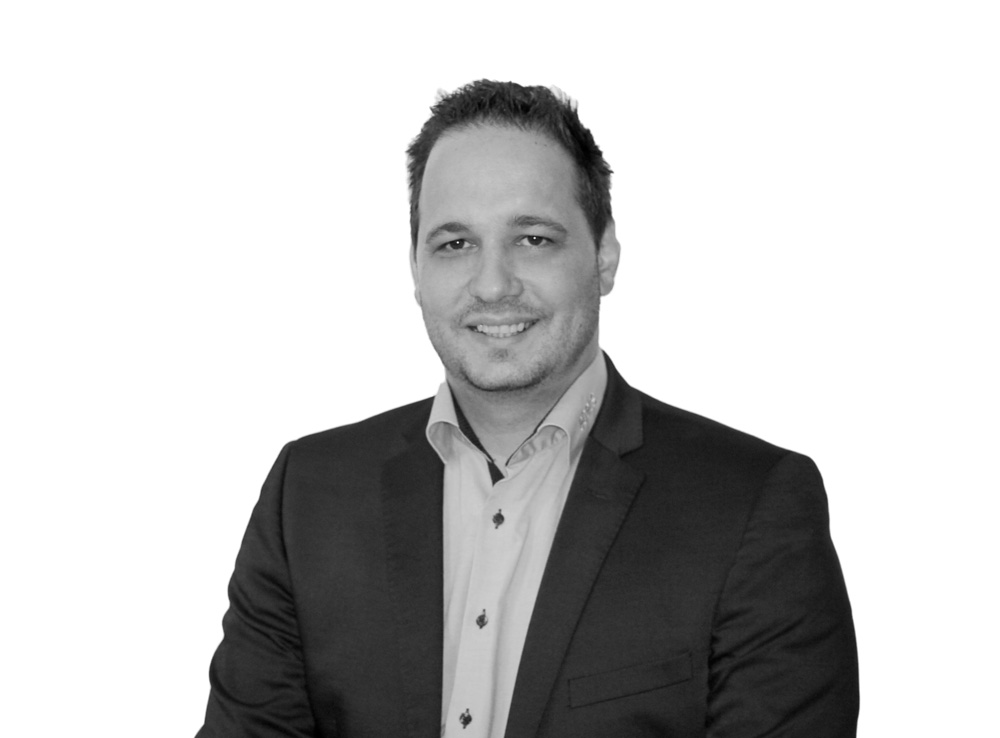 Stephan Paccagnel
Management techn. Sales & Quality Assurance