Advertising signs that work
Do you want advertising materials that get your message out in a way that really makes an impact? Order advertising signs made of alu-dibond, acrylic, wood, metal, glass or PVC tarpaulins easily online with us and benefit from the robust quality and the wide range of applications. No matter for what purposes you want to use your advertising sign or billboard – we design them individually according to your wishes.
Advertising signs can look very different and also bring different advantages depending on the material. Since versatile use is very important for us, we specialize in acrylic and alu-dibond signs. Made of acrylic, these can function in small format as table displays, for price signage, office signage, museum signs and menu cards, among others. In large format, both acrylic and aluminum dibond can be used. They are especially suitable as a board for company buildings, sports fields and other places where your message is intended for a large audience.
So if you want to have promotional signs printed for your personal needs, then you are at the right place! In addition to aluminum signs, we are happy to produce stainless steel signs, aluminum dibond signs, magnetic signs or wooden signs for you and print them for product labeling, office signage, as a construction site board or classic advertising sign.
Signs and billboards - The advantages
Weatherproof
Depending on the base material and the type of finishing used, it is advisable to laminate the signs using a layer of varnish or lamination to increase durability.
Custom size
We can manufacture acrylic sheets by laser cutting according to your needs:
With rounded corners, holes for wall mount and custom sizing.
Wide range of applications
As price signage, information board, advertising sign, office signage, menu card, information sign, company board, construction site sign, removable magnetic sign and more.
Customized advertising sign
For advertising signs in individual format, it is especially recommended to use acrylic sheets. Acrylic has a remarkable advantage in manufacturing: by means of laser cutting, these sheets can be manufactured entirely according to your individual needs: rounded corners, holes for wall brackets or a special custom format. So there are no more limits for your advertising!
Up to a size of Din A3, we can even finish the acrylic surface with 5c UV printing to create a particularly high-quality look. For larger signs, the motif or lettering is created using 7c digital printing, the foil lettering is covered with a laminate and finally laminated onto the plate. Thus, the advertising sign is later protected from the weather and promises a long shelf life.
We can also produce and print advertising banners, rollups, flags and stickers. We will take care of your request!
Aluminum or stainless steel signs
Areas of application
These signs are often used for small format signage of products. Where robust signage is needed, these billboards find application – e.g. in elevators, on products or that must withstand high mechanical stresses.
Production and finishing
Metal signs are usually laser engraved, as this type of finish is the most durable. With stainless steel signs, the engraving is discreet, while with anodized aluminum, the engraved advertising stands out more or less depending on the color of the coating.
Areas of application
Professional acrylic sheet advertising boards can be used in outdoor applications on the one hand – be it as construction site signs, realtor or company signs or advertising boards for sports fields. In the protected indoor area, acrylic signs are used as signage in buildings, for offices & for products, as well as table displays with information about products or events. In modern architecture, noble glass signs are also popular.
Production & Refinement
At ebets you can order your motif on acrylic glass with millimeter precision to measure, because we cut these plastic signs with the laser individually according to your wishes. Laser cutting also allows us to cut out holes for any wall mounts, round off the edges or cut special sizes. Up to A3 size, we can finish the acrylic surface with 5c UV printing. For larger acrylic signs, the motif or lettering is created using 7c digital printing, the foil lettering is covered with a laminate and finally laminated onto the acrylic panel. This type of finish safely protects against the elements to ensure your investment lasts a long time.
Glass signs are usually labeled on the back with lettering stickers or printed with UV direct printing (up to A3 size and 50 mm thickness) to create a depth effect. You can add the finishing touch to your glass sign by mounting it with classy stainless steel spacers.
Areas of application
For signage in organic stores, organic market gardens or even for use in kindergartens and schools.
Production & Refinement
The natural building material wood lends itself perfectly to laser engraving and thus retains its natural appearance. On request, we can also offer UV direct printing on signs up to A3 size.
Areas of application
Be inspired by the simple elegance and lightness of the composite material Alu-Dibond. Our 3 mm thick aluminum dibond panels are suitable for large format signs. The polyethylene core encased in white aluminum provides an attractive black edge.

Production & Refinement
Your advertising motif on alu-dibond in the format of your choice. 5c UV direct printing on signs up to A3 size. Particularly impressive is the noble, matte finish, which is only preserved with an aluminum dibond direct print. Aluminum Dibond direct printing is also suitable for long-term outdoor applications. Even more weather resistant are printed and laminated adhesive foils which are laminated on alu-dibond. Complete manufacturing is of course flexibly carried out in our in-house production.
Areas of application
Magnetic signs are the best solution for temporary signage on metallic surfaces, such as vehicles, metal products or metallic pin boards. If you do not want to label your vehicle permanently or, for example, if you want to need different information boards depending on the trip, you can simply remove the magnetic sign again at any time. This is useful, for example, for minibuses of transport companies, which are used for various trips, such as school, travel, ambulance transport – here the inscription can be changed as desired by means of a magnetic sign.
Production & Refinement
Your desired motif will be digitally printed on an adhesive foil, which we cover with a protective laminate depending on the location and then laminate onto the approx. 1mm thick magnetic foil. Finally, we cut the magnetic sign to the desired size and your magnetic sign is ready for use.
Impressions from the production of a magnetic sign
Preparation of the graphic file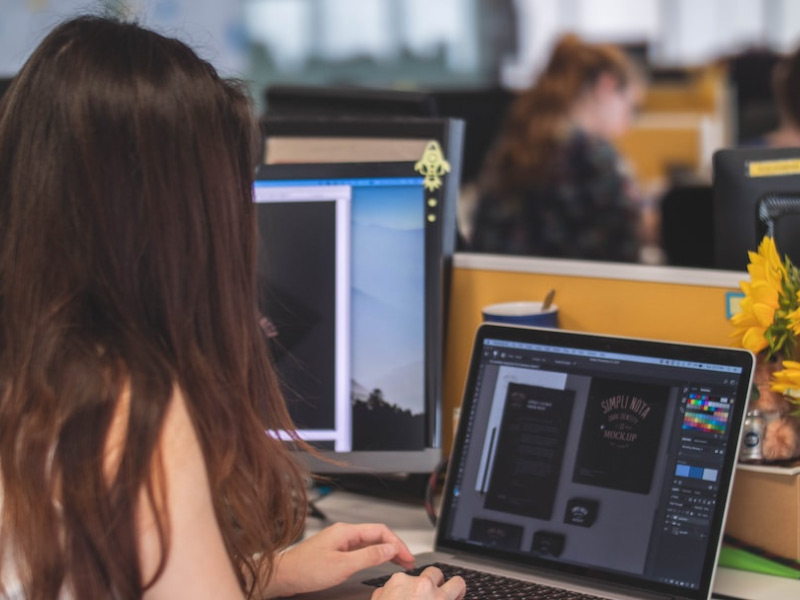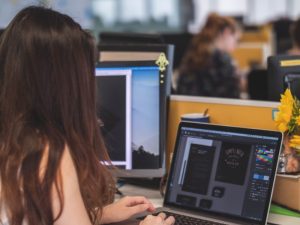 Digital printing of the file.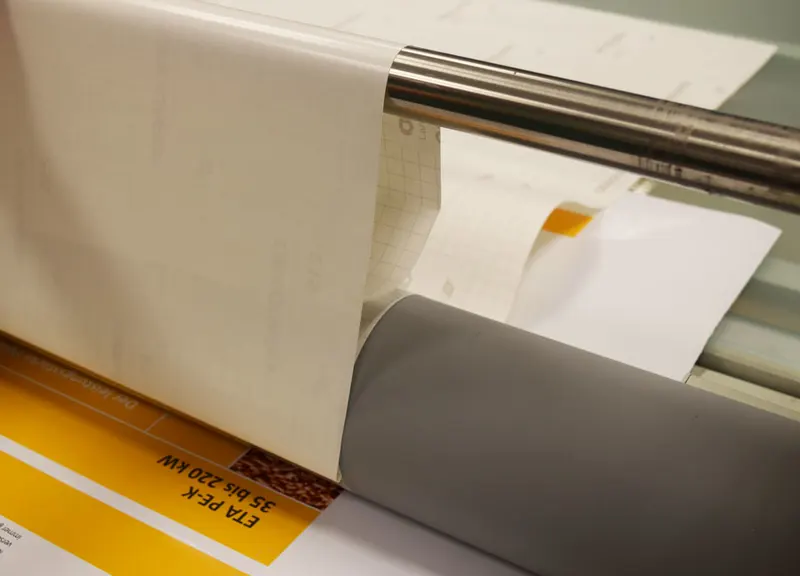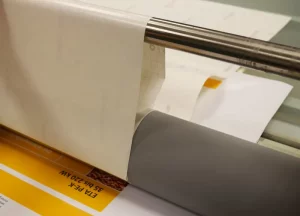 Digital printing lamination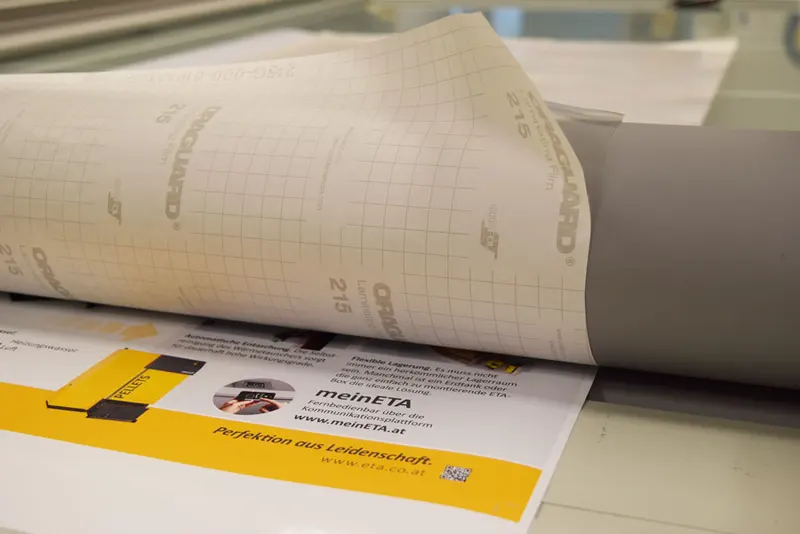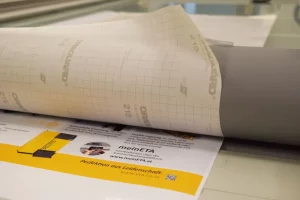 Adhesive film digitally printed & laminated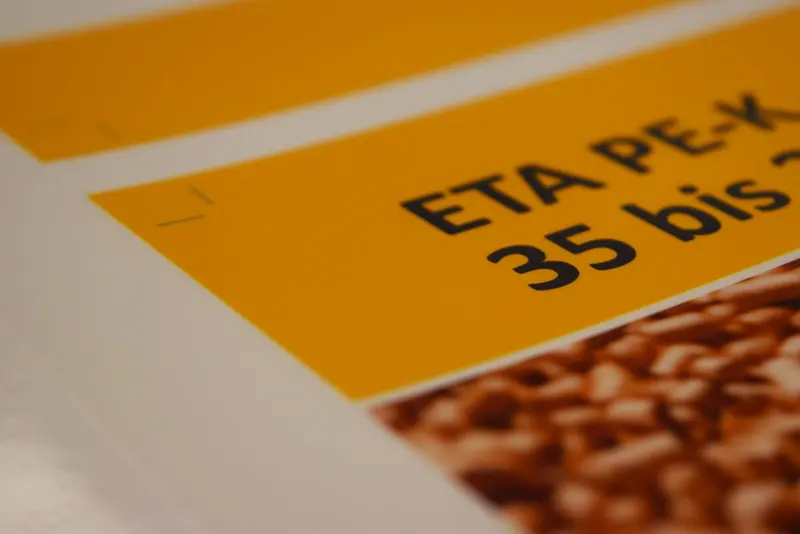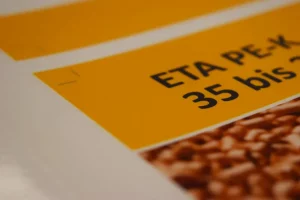 Print is laminated on magnetic foil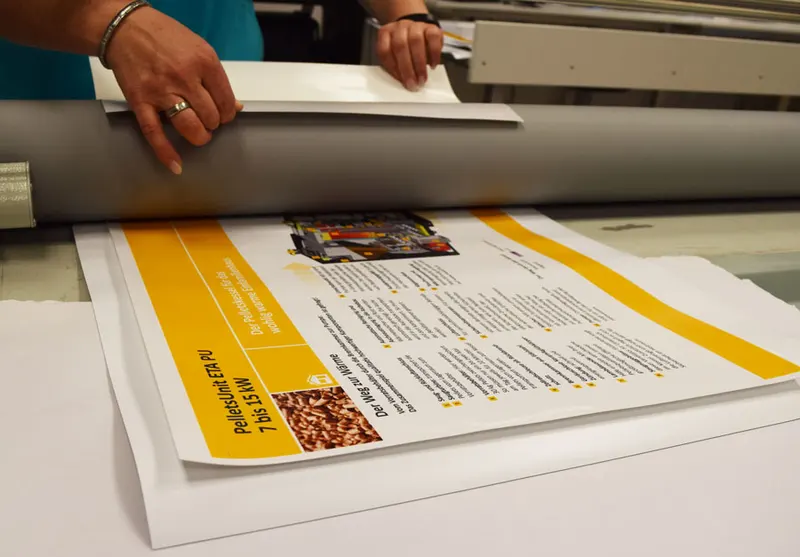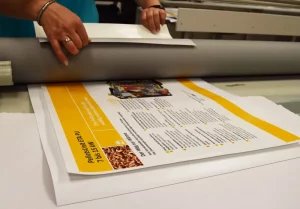 Magnetic sign – view back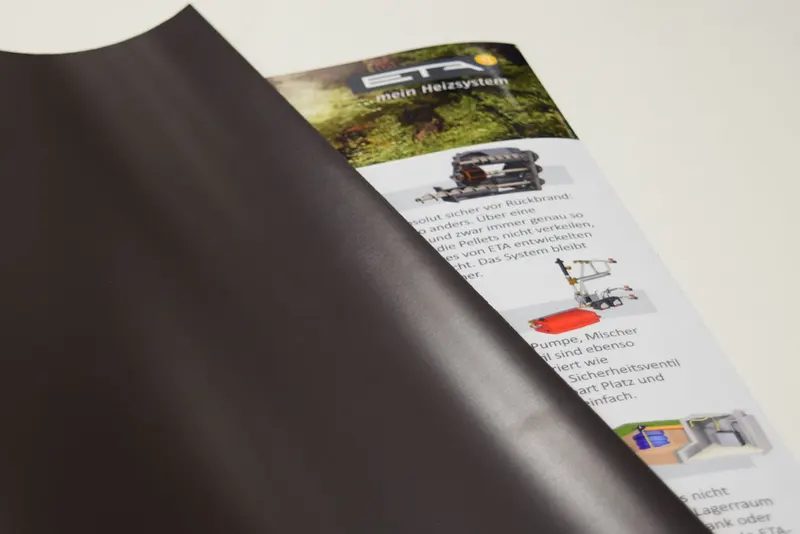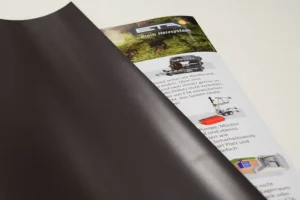 Magnetic sign attached to metal surface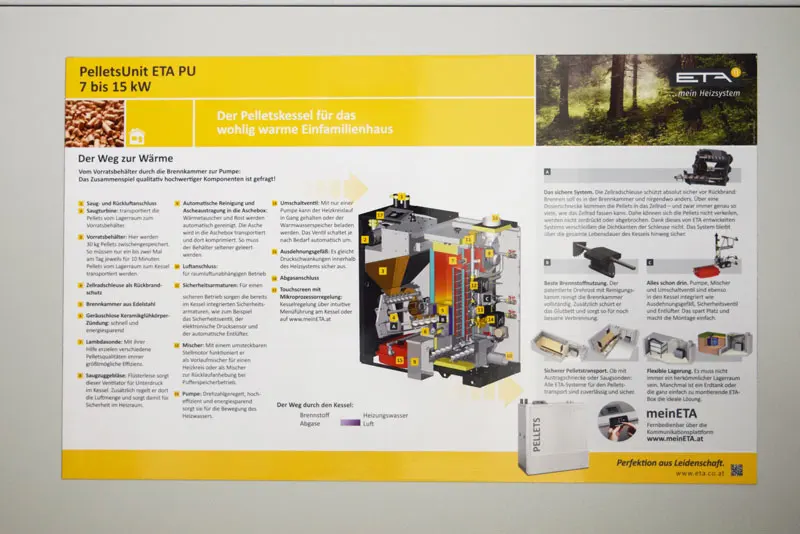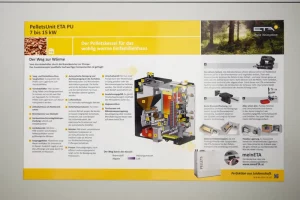 Discover more advertising technology products
Your contact persons
Send your request directly to the respective contact person or via the contact form to the team.
Of course, we are also happy to receive your call.
We will be happy to advise you – honestly!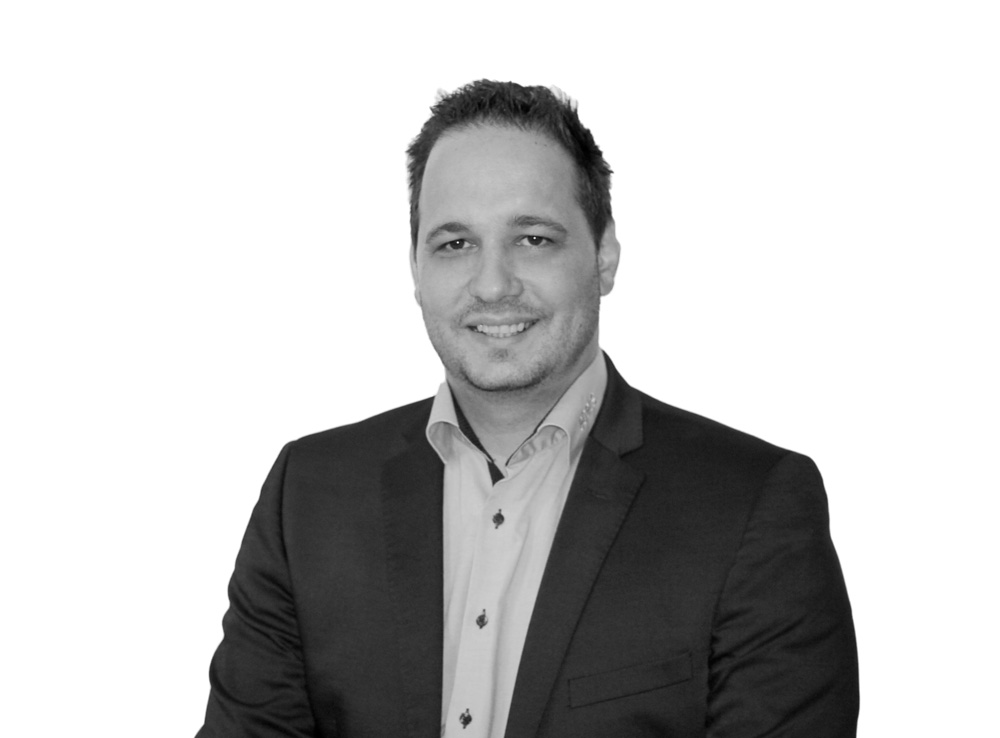 Stephan Paccagnel
Management techn. Sales & Quality Assurance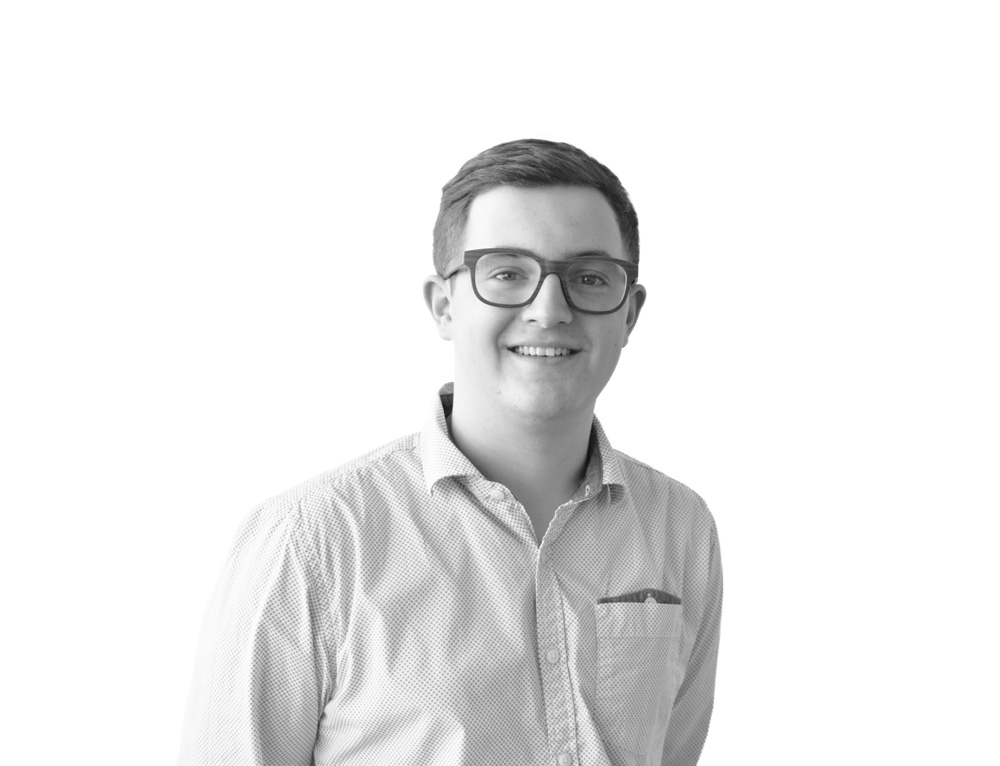 Florian Black
Customer service & work preparation