First class advertising technology from the professional
Whether banners, advertising tarpaulins, signs, RollUps, flags or stickers – browse through our image gallery and discover the wide range of advertising technology options we offer. With product finishing using digital print stickers, signs, banners, flags for event announcements, advertising boards for sponsors or large-scale indoor and outdoor advertising, you are guaranteed to reach your target group in the right place, ensuring that your message not only gets across but also has an impact.
Banner, rollup, flags and more
Our product portfolio is as diverse as it is effective. With the advertising technology we round this also in the range of the large-surface advertising application. In addition to banners, rollups and flags, we also offer small to large format signs – on acrylic or aluminum dibond. Looking for something smaller? At ebets, you can also order custom stickers that get your message out there.
Large-area stickers for product labels are also possible. In our own production hall with large format solvent printers, cutting plotters and our laminating machine for all formats, we are equipped for everything. Set no limits to your creativity and discover the many possibilities offered by a customized advertising system!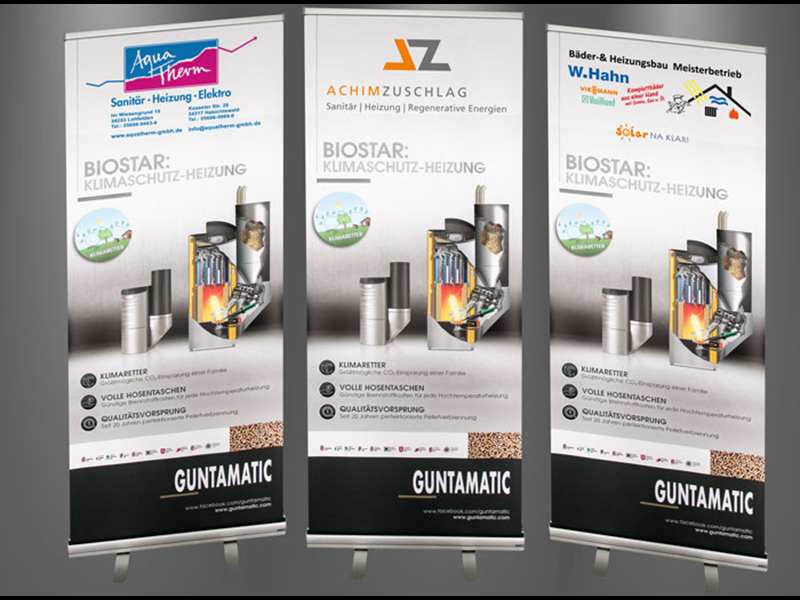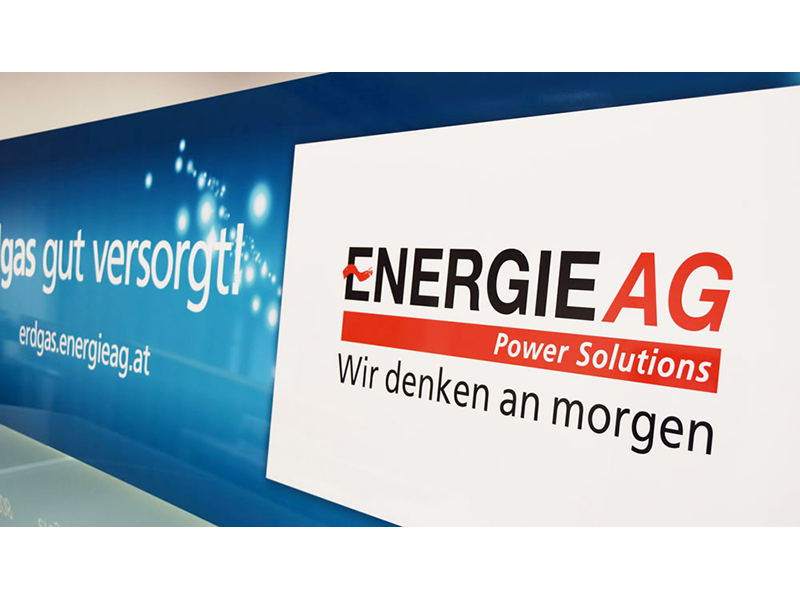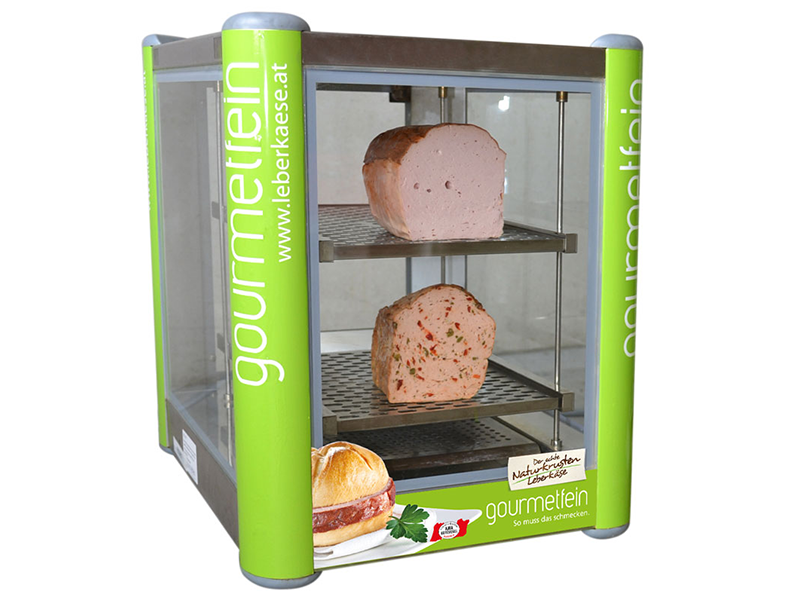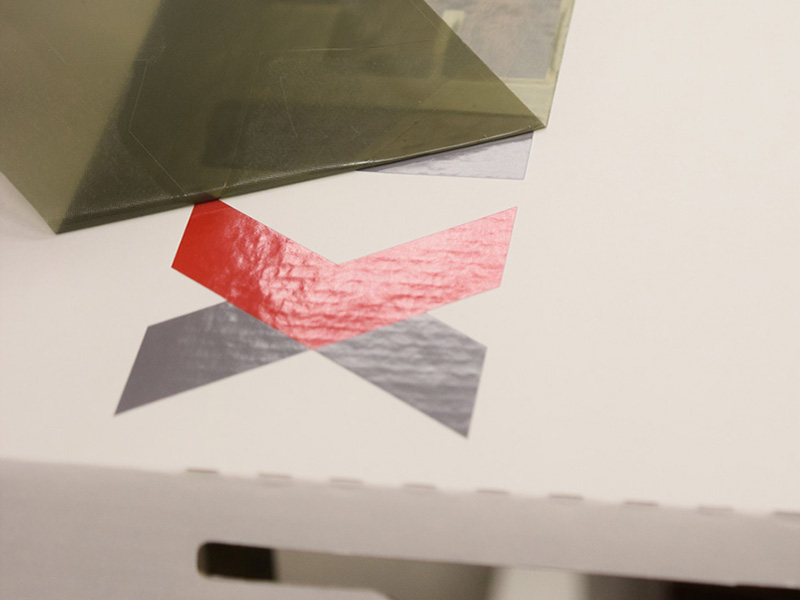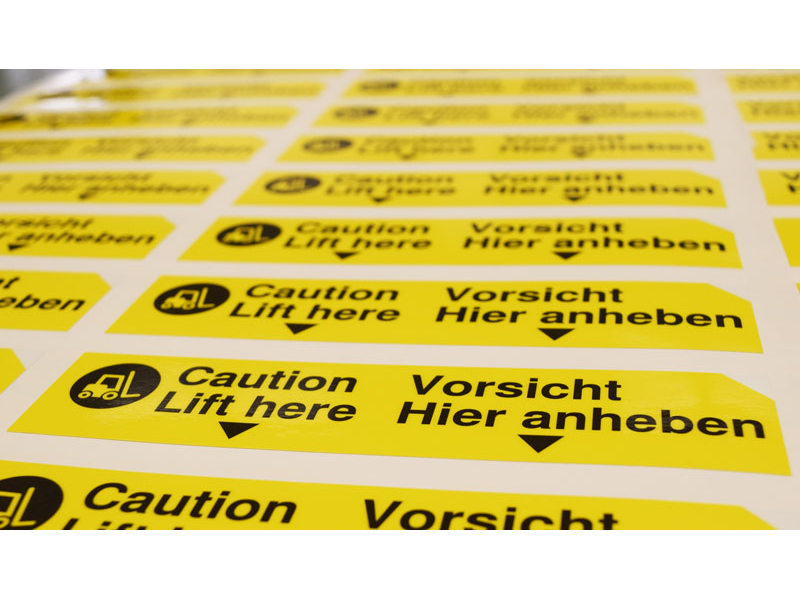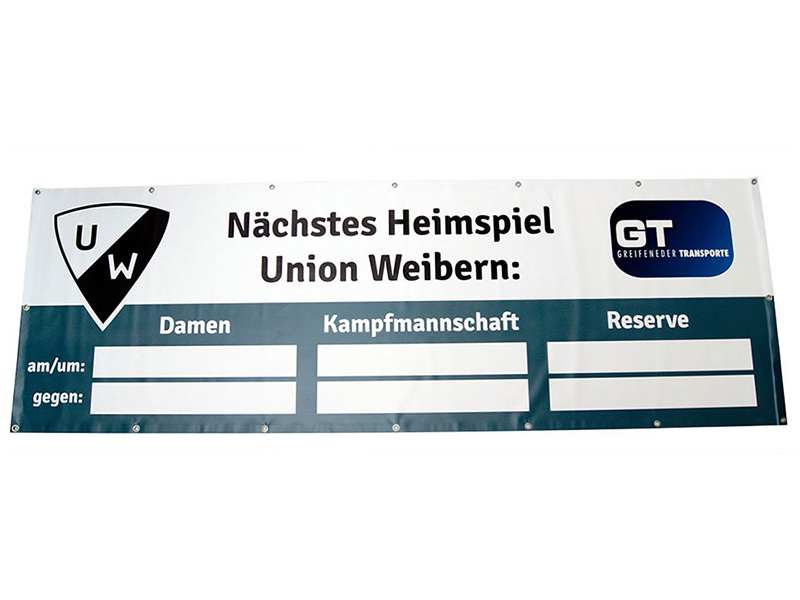 The advantages of our advertising technology products are obvious
Diverse
Different raw materials such as adhesive foils, tarpaulins, acrylic and aluminum dibond panels give your ideas great scope in combination with our production possibilities. Discuss your wishes and ideas with us – we will be happy to create your product based on them.
Durability and resistance
With our high-quality digital printing and a protective laminate coating, even UV rays and rain can't harm your outdoor advertising.We create your products to match the message – accurate and robust.


Flexibility
Because we manufacture, print, plot and laser cut your products in our in-house production facility, we are flexible in our manufacturing and can meet even short notice orders on time. So should things ever get tight: Do not despair – come to us!
Advertising technology from professionals
Whether it's pop-up banners, advertising signs, beach flags or stickers – with ebets you're on the right side when it comes to using advertising technology that won't let you down. We are masters of our trade and professionally assist you with digital printing, contour cutting with cutting plotter, laser cutting and lamination.
You would like to use a rollup with which you can act freely and flexibly and which carries your message self-standing into the world? This type of advertising technology is particularly suitable for indoor use at trade fairs. With the right display location and a fitting design, you are guaranteed to draw the attention of your target group to your message. You do not have an idea yet how it should look like? With us, you can not only have the printing job done, but also have the banner designed by us if you wish. We are your partner through and through – contact us!
Details on production techniques of advertising technology
These production techniques are used in the manufacture of our advertising technology products.
Our digital solvent printers produce high quality large format prints on PVC and MESH tarpaulins as well as on adhesive films for large format acrylic signs and sticker sheets.
In contrast, UV printing offers the possibility of direct high-quality printing on a wide variety of materials (glass trophies, metal, wood, etc.) and promotional items.
Contour cutting with the cutting plotter
For sticker sheets, product stickers and lettering stickers, a cutting plotter brings the respective intended contour into the adhesive film. Almost any shape is feasible.
Cutting acrylic sheets for special shapes of table displays and trophies or for cutting plastic signs is done by our in-house laser equipment. Sheets up to 6 mm thick can be machined and also cut into more complex shapes.
With our laminating machine, printed films that are used outdoors are covered with a protective film that additionally protects the print from environmental influences. This increases the UV resistance and scratch resistance of the final product. It is also possible to give the printed motif an additional glossy or matte effect.
Reference examples - customized advertising technology products
More details about our advertising technology products
Your contact
Use our contact form or send your request directly to the respective contact person.
Or just give us a call.
We will be happy to advise you – honestly!