As a provider of advertising materials, it is important to always follow current trends and stay up to date. From USB sticks to NFC technology, Ebets is always on the ball when it comes to new innovations and trends.
Promotional items became more versatile & important
A major change in advertising media is that products have become much more diverse as time has changed. One example: While there were 3 colors for T-shirts around the year 2000, today there are often up to 30 colors to choose from. The choice of fabrics has also become wider. A trend can be observed from pure cotton products to modern functional fabrics.
While in the past promotional items were not considered that important, today companies use them purposefully in order to be able to advertise your company in an innovative way. 20 years ago, for example, 70% of promotional items were still used for customer gifts at Christmas. Nowadays, advertising materials are increasingly used for good employee retention and for targeted target group activation.
Digitization changes trends
What used to be the rage in terms of promotional items par excellence – e.g.: wrist watches – is now only used as jewelry. Through digitization, their purpose is to display time only conditionally needed. In addition, a company logo is not desirable on certain brand watches. Once sold as a perennial favorite, USB flash drives have since been replaced by powerbanks and other tech accessories for electronics and cell phones.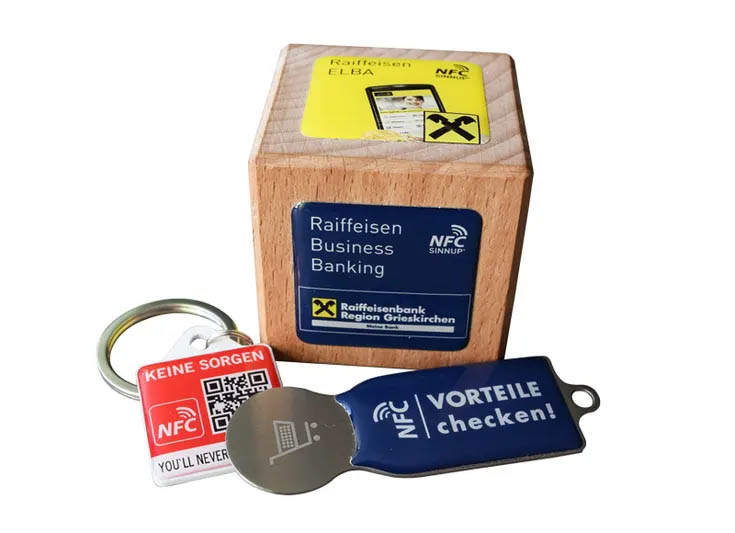 Digitization does not only affect individual sectors, but runs through commerce and the financial world as well as through public administration. Technical innovations such as the 3D printer or NFC technology (Near Field Communication) are changing the way manufacturing companies work. Ebets recognized this turning point several years ago and has since been increasingly involved with NFC technology. From business cards to key fobs, many things have already been equipped with NFC.
In general, it can be said that customers prefer to buy less, but instead opt for good quality products, if possible also produced regionally. Today, customers expect a short delivery time with maximum customizability of their products.
Turnaround in marketing as well
A turnaround due to digitization can also be seen in the field of marketing: The rise of social media and the dwindling importance of other types of advertising are forcing advertisers to focus even more on specific products and trends in order to successfully spread their messages.
The uniform appearance (corporate identity) of a company is also becoming increasingly important. The quality of the advertising application and the advertising materials (logo, company colors, font) should correspond as perfectly as possible to the corporate identity of the company. This is very important to many companies, and companies are also willing to spend more money on this.
Be innovative!
Promotional products have already undergone many changes and innovations to please customers again and again. The most important thing in the advertising industry, however, seems to be recognizing trends early on and often venturing into rather uncharted territory, even in the area of advertising media. Always specializing in certain innovative products and creating new innovative products is a good way to stay on top in this field. Thus, we guarantee our customers qualitative, modern and trendy advertising materials.