Since September 2017, we are officially a Climate Alliance company. This means that our measures such as the use of solar energy or pellet heating are now officially recognized. It is not a matter of course to be allowed to use this seal of quality. We are consistently continuing our path towards regionality and sustainability and will once again underline this with the werbemittel.at platform.
For us, guiding principles are not slogans on paper – for us, they are a program.
Via this link you can always read current climate tips from Climate Alliance Austria: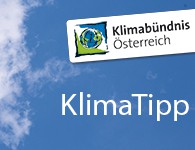 This new handy booklet provides information about the 17 goals for a better world.